Seeking help for alcoholism, drug abuse or mental health conditions is a major life decision with its fair share of uncertainty. That's why navigating the process with a supportive and caring network of highly trained professionals who understand what you're going through is essential. Recovery Life Group is a luxury rehab program that treats drug and behavioral addictions hands-on in our upscale, lavish treatment center.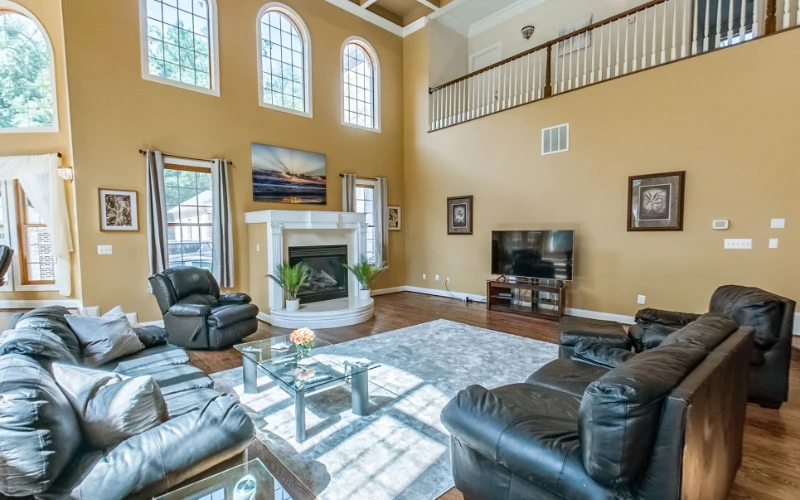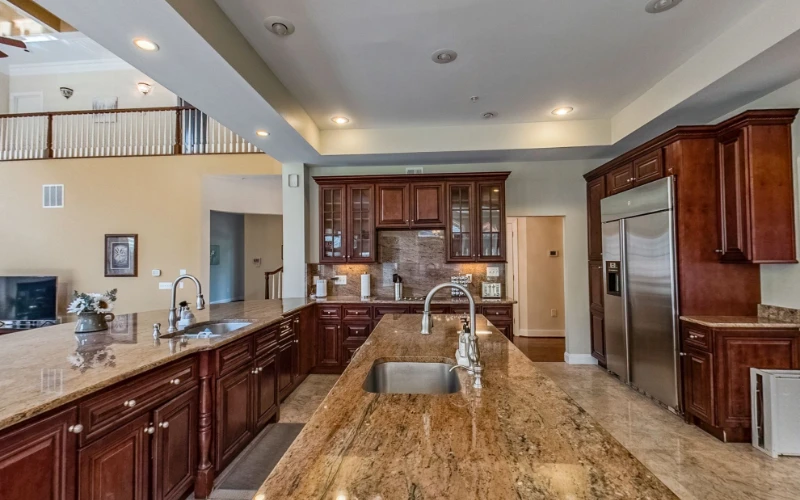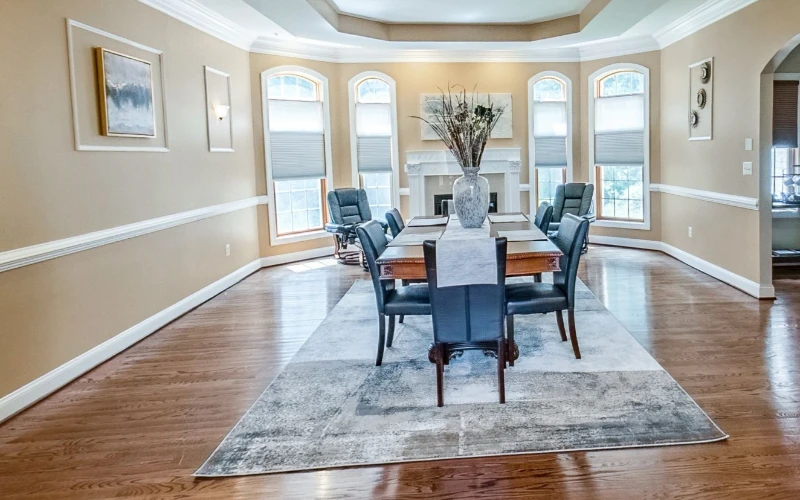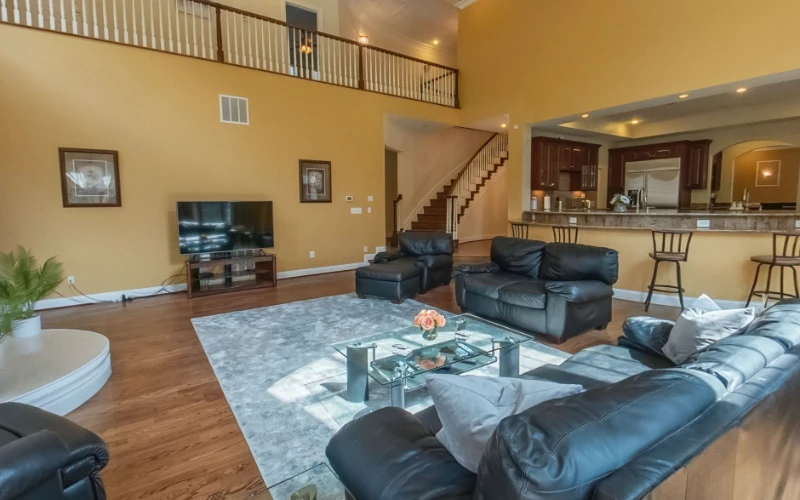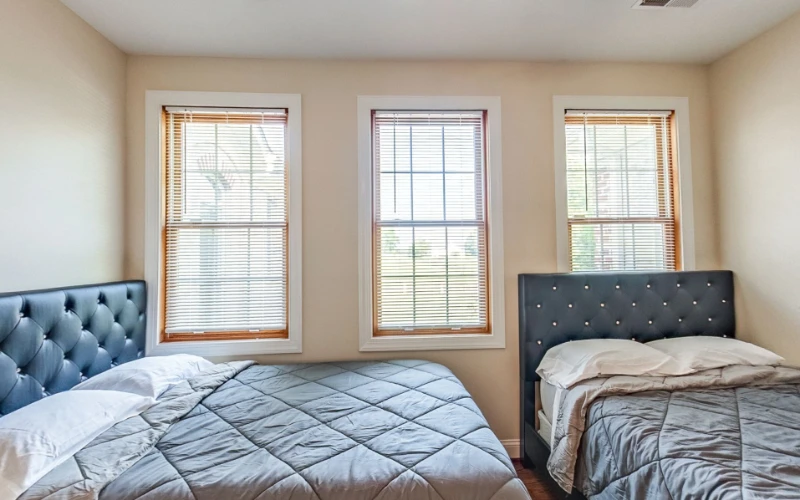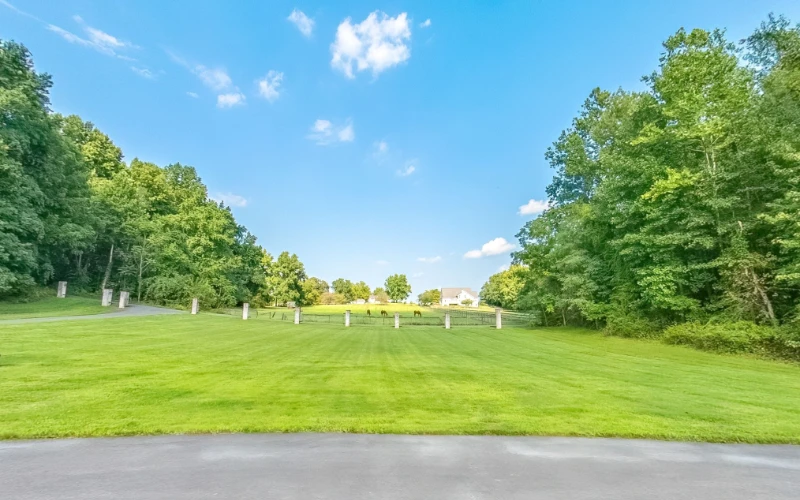 Luxury Rehab for Addiction
Many addiction treatment centers lack the personal attention and upscale amenities luxury rehabs can provide. Recovery Life Group offers treatment for drug and alcohol abuse in a luxurious rehabilitation center designed to address each client's physical, emotional and spiritual needs. From the moment you set foot on our tranquil and serene Upper Marlboro campus, you'll be greeted warmly by a family of caring professionals to help you conquer your addictions and learn coping skills for everyday life. Once you place your trust in us, we'll be by your side every step of the way as you undergo transformative healing in our luxury rehab center.
Exclusive Luxury Amenities
Recovery Life Group offers luxury amenities that rival those found at the world's finest five-star resorts, from massage therapy and personal chefs to a comprehensive on-site gym and wellness center. Our luxury facilities help support our drug and alcohol treatment modalities, and each amenity is designed to maximize the health and well-being of each of our clients.
Luxurious Accommodations
Recovery Life Group is an intimate 16-bed treatment center, allowing clients to enjoy the privacy and tranquility of well-appointed private rooms. So relax, enjoy a good night's sleep in a plush queen or full-sized bed and wake refreshed and ready to begin your personalized treatment. Recovery Life Group provides all the comforts of home to help you return to feeling your best in a supportive environment.
Personal Chef and Customized Meal Plans
Recovery Life Group employs a private chef to create delicious culinary delights that give you the energy and strength you need during treatment. Customized meal plans ensure we can accommodate various dietary restrictions and preferences. Let our culinary professionals take care of cooking nutritious and gourmet meals while you focus on the healing process.
On-Site Gym and Wellness Facilities
Exercise and physical activity release feel-good endorphins that can ease mental health symptoms and help encourage healthy coping mechanisms. As a result, our fitness facilities are central to many of our treatment plans, and we encourage clients to take advantage of state-of-the-art health and wellness offerings to reap the full benefits of a healthy mind and body.
Art, Yoga, Equine Therapy and More
Alternative treatments and experiential therapy are used in addition to traditional evidence-based treatments. Our holistic treatment options address the body and mind to facilitate complete healing. Recreational activities such as horseback riding, art classes and meditative yoga can be included in your individualized treatment plan.
Insurance and Payment Options
Recovery Life Group offers convenient self-pay options for clients to pay for their luxury rehab treatment out of pocket. We accept most private insurance providers if you'd prefer to use your health insurance. Contact us today to get more information about our insurance and payment options.
Comprehensive Treatment Programs
Our compassionate, highly qualified professionals use an integrative and holistic approach combining exercise, cognitive behavior, nutrition, massage, acupuncture, addiction medicine and other treatment approaches.
Detox, Residential and Inpatient
Like in traditional rehab, the first step in luxury rehab centers is detox and withdrawal management. This is where all traces of drugs and alcohol are removed from the body, ensuring a person is ready to start therapy and receive treatment. A successful detox lays the foundation for effective residential treatment and long-term recovery.
Our luxury rehab center provides a safe and stable environment designed to minimize withdrawal symptoms as much as possible under the supervision of doctors, nurses and trained specialists. The detox process can take several days, depending on the severity of the addiction.
Variety of Therapy Modalities
At Recovery Life Group, you'll have the opportunity to participate in various therapy sessions to help you understand the underlying issues contributing to your addiction. Our licensed addiction counselors provide a supportive and caring environment for you to discuss even the most personal and painful experiences. Our therapy modalities include:
Individual therapy. When receiving unique treatment, clients meet one-on-one with an assigned therapist to address their mental health or substance abuse issues and learn new coping skills.
Group therapy. Multiple clients attend therapy sessions to share coping strategies and hold each other accountable to staying sober. Group therapy helps individuals build community with others who share similar experiences and can improve communication and social skills.
Family therapy. These counseling sessions are designed to improve communication between family members by navigating how substance abuse has affected the family dynamic.
Cognitive behavioral therapy (CBT). This goal-oriented form of talk therapy helps individuals challenge their negative thoughts to respond to difficult situations more positively.
Experiential therapy. This type of therapy allows clients to use interactive and expressive activities to address specific situations from their past or present.
Addictions We Treat
No two addictions are created equal. Recovery Life Group's luxury rehab program is staffed by trained and knowledgeable professionals who understand the complexities of treating addiction.
Addictions we treat include alcohol addiction, prescription drug addiction, recreational drug addiction, opiate addiction and co-occurring disorders, among others.
Alcohol, Opioids, Prescription Drugs, and Stimulants
The Centers for Disease Control & Prevention (CDC) reports close to a 30% increase in drug and alcohol deaths between 2019 and 2020. Opioids caused 75% of these deaths. Whether prescribed or purchased on the street, opioids and prescription drugs can damage your relationships, career and finances. Left untreated, substance addiction can cause numerous physical, emotional and mental health problems. Dangerous overdoses can also occur as chemical dependency increases.
You don't have to deal with your addiction alone. At Recovery Life Group, our individualized luxury drug treatment programs equip you with the tools and skills to break free of your addiction and regain control of your life. We provide 24-hour supervised care as you work with compassionate treatment providers to complete your drug addiction treatment. Your personalized and holistic treatment will meet your needs and help you reach your goals. This may include medications, therapy, exercise, diet and experiential therapies. We're here to give you the tools to set you on a positive road to long-term recovery.
Dual Diagnosis for Mental Health
Treating two or more substance abuse and mental health disorders simultaneously can be challenging. Some of the most common mental health disorders accompanying substance abuse include bipolar disorder, post-traumatic stress disorder (PTSD), social anxiety disorder (SAD), major depressive disorder and dysthymia disorder. That's why Recovery Life Group offers a dual-diagnosis treatment process that provides care in a safe, structured environment. Treatment may include individual and group therapy sessions, screening, psychiatric evaluations and support groups.
Frequently Asked Questions (FAQs)
Begin Your Luxury Recovery Journey
It's never too late to turn your life around. Our luxury rehab program is here to help you address your addiction and get back to the life you're meant to lead. It only takes one phone call to start your treatment. So contact us today to get started.