Recovery Life Group offers comprehensive substance abuse treatment, including medically assisted detox. If you or a loved one struggles with substance use disorder, medical drug detox can help you safely manage the physical and emotional withdrawal symptoms so you can begin the process of recovery.
Why Detox Is Necessary for Substance Abuse Treatment
Repeated use of drugs and alcohol over many months and years results in physical dependence. Your body becomes used to the substance and needs it to function. When you stop using, you may experience uncomfortable, painful or even dangerous withdrawal side effects.
Going through the detox process at a drug and alcohol detox center helps you stay safe as your system adapts. The detox center medical team will monitor your symptoms during the drug detox program and address any serious issues that occur.
Common side effects of substance abuse withdrawal include:
Shaking
Muscle aches
Abdominal cramps
Sweating
Runny nose
Sleep problems
Mood swings
Depression
Anxiety
Nausea and vomiting
Additionally, you may experience hallucinations and seizures as withdrawal symptoms from alcohol and benzodiazepines.
Benefits of Treatment at a Medical Detox Center
Whether you opt for outpatient rehab or an inpatient treatment center in Maryland, some of the benefits of our drug detox centers include:
Prescription medication to help ease withdrawal symptoms
A strong foundation for long-term recovery after detoxification
Support for relapse prevention
Evidence-based treatment methods that help you break free from addiction to alcohol and other drugs
Access to immediate urgent and emergency care if life-threatening withdrawal symptoms arise
Assistance with dual-diagnosis treatment
Personalized addiction and mental health services based on your individual needs and substance abuse history
Specialized care for pregnant women who are struggling with addiction
Treatment options for people in all stages of addiction, including both inpatient and outpatient services
Human services such as help with job placement and housing
Medical detox at an accredited treatment center like Recovery Life Group can also reduce the risk of drug and alcohol overdose compared to DIY detox at home. After your body goes through withdrawal symptoms, you'll have a reduced tolerance to the same amount of the substance. This increases the risk of overdose with relapse because the person's system can no longer handle the previous dose of the drug. When you're enrolled in a treatment program, you'll go beyond detoxification to address the underlying issues that led to alcohol and drug addiction.
Safe and Comfortable Detoxification Experience
Although the idea of entering inpatient or outpatient rehab for substance abuse can be scary, you don't have to face withdrawal symptoms and detox alone. While you may be tempted to quit drinking or drugs cold turkey, doing so can be life-threatening. It's especially dangerous to stop using alcohol, opioids or benzodiazepines such as Xanax without medical detoxification. In addition to being safer, medical supervision improves the likelihood of long-term recovery from addiction.
Some outpatient detox programs advertise rapid detox, but withdrawing from drugs and alcohol too quickly can be dangerous for your body. Rather than rapid detox, medically assisted drug detox at our inpatient treatment center in Maryland can help you safely free your body of the effects of alcohol and drug abuse.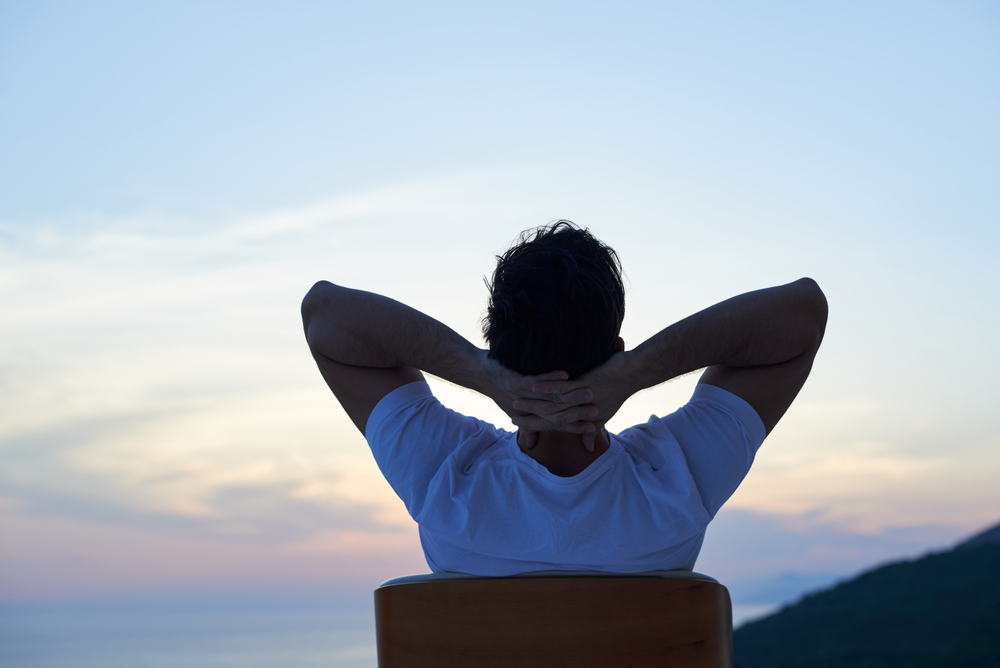 Professional Help for a Successful Detox
Drug rehab centers are designed to help you go through the drug detox process safely. Although you can go through withdrawal at home, our inpatient and outpatient drug rehab centers in Maryland provide the support you need during this challenging period of recovery.
When you enter detox for drug or alcohol withdrawal, the medical professionals at the addiction center will create a personalized treatment plan based on your individual needs. They'll evaluate your history of substance abuse issues and assess your psychological status to diagnose mental illness so you can receive the treatment you need for co-occurring disorders. They'll also explain your treatment options, such as an inpatient rehab program or outpatient rehab treatment program.
What to Expect During Drug Detox
After this initial evaluation, your treatment specialist will provide medical supervision as you go through drug detox. They'll provide medication to reduce symptoms of physical withdrawal.
The length of drug detox depends on the extent of alcohol or drug abuse, the specific substance, physical makeup and other factors. You'll begin withdrawing from sedatives and stimulants within a few hours after the last dose, and symptoms can last for several days to several weeks. Opioid withdrawal symptoms also start in a few hours and last for up to a week. It can take several days for symptoms to show up when you're withdrawing at an alcohol rehab center. Alcohol detox usually takes a few weeks.
Treatment After Alcohol and Drug Abuse Detox
The Substance Abuse and Mental Health Services Administration reports that you're more likely to achieve long-term recovery if you enter an intensive alcohol or drug rehab after completing detox. In addition to medical detox, a comprehensive alcohol or drug rehab program includes individual and group therapy, support groups and therapy sessions with family members. You'll learn skills to cope with life's stressors without turning to alcohol or drug addiction.
Contact Recovery Life Group Today
Get in touch with Recovery Life Group to learn more about how our team can help you overcome alcohol or drug addiction and start the recovery process with detox. We also diagnose and treat mental health issues that commonly occur along with substance use disorders. Fill out our online form to talk to a medical professional about your addiction concerns.